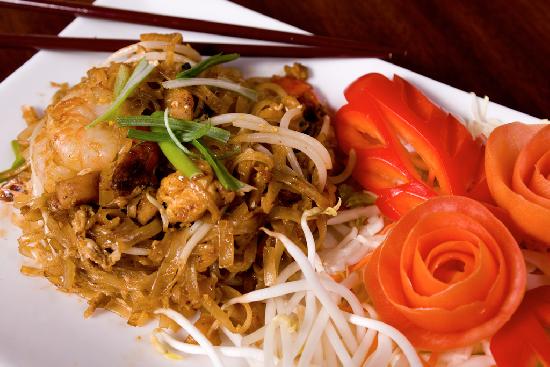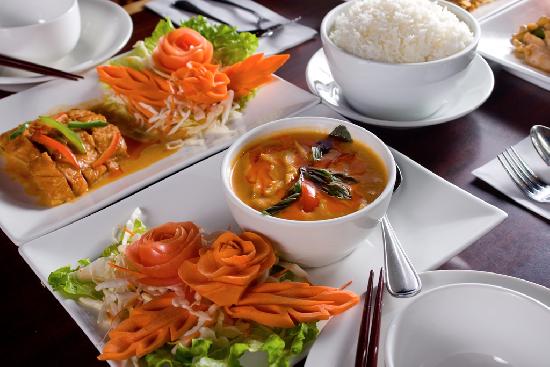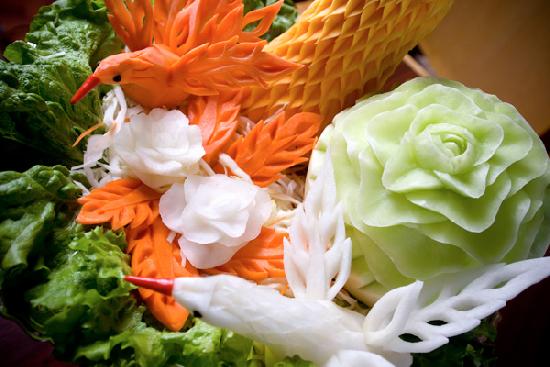 OPEN HOURS
Monday - Friday
11:00 am to 9:00 pm
Saturday - Sunday
4:00 pm to 9:00 pm
Lunch Hour
11:00 am to 3:30 pm
Call (902) 462 - 1600
(Dartmouth Location)
Click here for Halifax location
OUR NEWS
we open for new year eve from 11a.m. To 10 p.m. On new year day, we open at regular hour.
Takeout available
Thai food is widely known for being hot and spicy since almost all Thai food is cooked with basic ingredients such as garlic, chillies, lime juice, lemon grass and fresh coriander leaf and fermented fish sauce (nampla) or shrimp paste (kapi) to make it salty.
Please inform your server of any special menu requests in terms of spiciness or allergies.
LUNCH SPECIAL
Thai noodle soup

$9.99

Beef w/ oyster sauce w/ fried spring roll

$9.99

Rice, ribs, and fried spring roll

$9.99

Stir fried red curry chicken w / fresh spring roll

$9.99

Green curry vegetarian w/ fried spring roll

$9.99

Masaman curry beef w/ deep fried spring roll

$9.99

Paneng curry w/ fried spring roll

$9.99

Pat chaa kai w/ fried spring roll

$9.99

Pad se-ew w/ fried spring roll

$9.99

Beef Vegetable w/ fried spring roll

$9.99

Cashew chicken w/ fried spring roll

$9.99

Cashew tofu w/ fried spring roll

$9.99

Ginger chicken w/ fried spring roll

$9.99

Spicy chicken w/ fried spring roll

$9.99

Basil chicken w/ fried spring roll

$9.99

Lemon grass chicken w/ fried spring roll

$9.99

Black pepper beef w/ fried spring roll

$9.99

Sweet N Sour chicken w/ fried spring roll

$9.99

Hot N Sour soup chicken w/ fried spring roll

$9.99

Coconut soup chicken, rice, and fried spring roll

$9.99

Vegetable fried rice and fried spring roll

$9.99